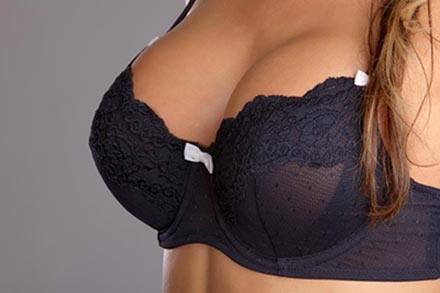 Breast Augmentation
Tulsa Breast Augmentation
Should I get a breast augmentation?
Whether you have always felt self-conscience about the size or shape of your breasts or motherhood has left your breasts smaller than pre-nursing size, consider a breast augmentation 
Dr. Paulsen
specializes in breast augmentation, to see a sample of his work view the
Breast Augmentation Gallery
. Dr. Paulsen is a board-certified plastic surgeon that has performed numerous successful breast augmentations for his patients. When selecting a doctor to perform a breast augmentation choose a doctor that has extensive training and experience in surgery and the anatomy of the body to ensure optimum results in the safest setting.
What are the steps to getting a breast augmentation?
Dr. Paulsen will meet with you and discuss your goals and develop a surgical plan based on your desired outcome and body type. You may select to have your surgery in the Plastic Surgery Associates certified surgical suite to ensure privacy and high quality care.
At the consultation we will discuss your motivation for augmentation, breast health history, general health history, and exam your breasts. Careful measurements of the breasts are taken—each implant is customized to our patients, providing the most appealing shape and most natural fit. We consider factors such as your desired results, body frame, lifestyle and amount of natural breast tissue and size. From there, we will discuss saline versus silicone implants, the incision location, size and shaping too.
Photographs are taken to review with you both pre and post-operatively. At any time, Dr. Paulsen is available to discuss or answer concerns and questions.