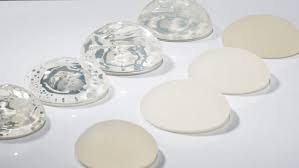 Breast Implant Removal
Tulsa Breast Implant Removal
Why would I have my implants removed? Breast implants are not lifelong devices. Sometimes implants need to be removed because they have ruptured and/or have become uncomfortable. A woman's body or desire for breast enhancement may have changed. No matter what the reason, Dr. Paulsen will discuss all options with his patient and develop a plan that best fits each patient's needs. Dr. Paulsen specializes in breast implant removal, to see a sample of his work view the Breast Implant Removal Gallery. Dr. Paulsen is a board-certified plastic surgeon that has performed numerous implant removals for his patients. When selecting a doctor to perform a this procedure, choose a doctor that has extensive training and experience in surgery and the anatomy of the body to ensure optimum results in the safest setting.
What are the steps to getting a breast implant removal?
Dr. Paulsen will meet with you and discuss your goals and develop a surgical plan based on your desired outcome. You may select to have your surgery in the Plastic Surgery Associates certified surgical suite to ensure privacy and high quality care.
At the consultation we will discuss your motivation for implant removal, breast health history, general health history, and exam your breasts. All options and possible outcomes will be discussed. Sometimes a ruptured implant will cause the surrounding capsule of tissue to become hard and that capsule will need to be removed. Capsule removal may require extra precautions, such as placing a drain. After surgery, the patient may need to wear a compressive garment. If an implant is ruptured, the manufacturer of the implant may offer a warranty to assist with the cost of replacement. All of these possibilities will be fully discussed with the patient.
Photographs are taken to review with you both pre and post-operatively. At any time, Dr. Paulsen is available to discuss or answer concerns and questions.